Dairy farming has been a rollercoaster ride ever since deregulation in 1994. Rather than becoming more predictable and logical, milk prices seem to be ever more unpredictable with recent announcements seemingly illogical.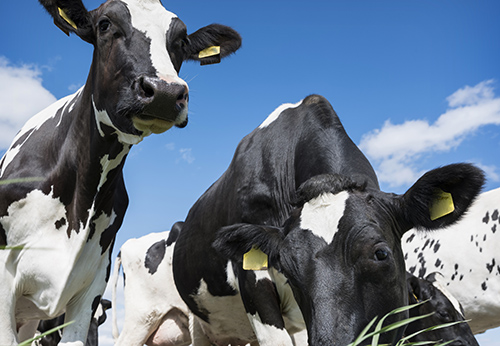 In the South West we now have processors that rely on constituents offering fixed price contracts that effectively cap the benefit to a producer of producing high butterfat and protein milk.  We also have a major liquid processor now offering amongst the worst prices in the region.
Having spent the whole of the 26 years since deregulation working with dairy farmers, my only explanation for such pricing remains the relative inequality between buyer and producer power in negotiations.  In both cases, the buyer will be receiving milk of more worth to them than they are prepared to pay – milk prices are where they are because they can be and it has been that way since deregulation.
The only transparent milk price is for members of Arla – which accesses all product markets in numerous countries and so its milk price (assuming its costs are well managed) is a fair reflection of the world dairy markets.  Sadly, Arla does not seem to need or want any more suppliers at present, but I hope that will change and more will reap the benefit of investing in such a business.
Cash remains very tight on many dairy farms – the hangover of the drought in 2018 is still being paid for.  There has not been a sustained period of profitable milk production for the average producer (that collectively will always produce most of the country's milk) and the need for investment and reinvestment is as strong as it ever has been on a dairy farm.
Theoretical economies of scale from large herds are proving very difficult to realise in practice and too many are being tempted to follow the "produce more milk" response to rising costs and mediocre milk prices.  More often than not, this approach results in poorer technical performance, poorer herd health, higher replacement rates and a lack of effective cost control.  The best response is a "back to basics" one of challenging technical performance (old fashioned margin over feed), a review of all production costs (per litre) together with good financial control - including the use of well-constructed budgets with consistent monitoring, interpretation and use thereof – for the good of the business primarily, copied to the bank not produced for the bank.
Those with good cost control, good technical performance and some scale will continue to be profitable – there's opportunity for more to fit into that category, and I hope we have the chance to help you achieve that.
Pat Tomlinson
February 2020
More News