Liquid milk suppliers are facing some of the toughest times experienced by the liquid milk market in a long time.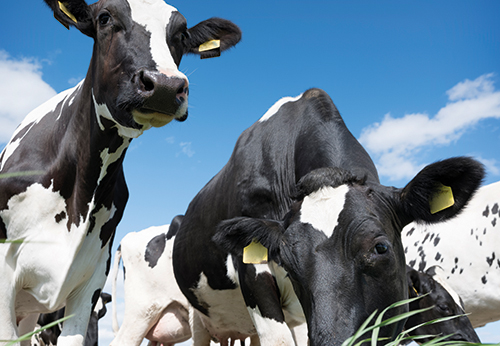 Refreshingly it would appear that George Eustice is aware of the impact of the Coronavirus pandemic on liquid milk prices. How the setting aside of 'some elements of competition law to make it easier for processors to come together and voluntarily work out how to ease production down…..' will work in practice remains to be seen.
Given the stance of Prime Minister Boris Johnson, the closed coffee shops and restaurants could well remain closed for many months to come. Suppliers to a number of different liquid processors are currently in freefall. Freshways suppliers, for example, are receiving <24ppl for 60% of their milk produced and spot price for the remaining 40% with spot fluctuating between 5-16ppl. This is clearly well below the cost of production for the vast majority of producers. Milk prices at these levels are clearly not sustainable. To add insult to injury, some processors are imposing extended payment terms, which are severely impacting the cashflow of many suppliers.
Producers with manufacturing contracts haven't quite felt the same level of impact as liquid suppliers, with many producers on cheese contracts still currently receiving around 27.5ppl for their milk. Whilst Arla has cut its milk price from 1 May by 0.9p/litre, it still retains the top slot in the milk price league tables. Muller has contacted all suppliers requesting that they all reduce their deliveries with immediate effect by a minimum of 3% to 31 May 2020. This may cause farmers to impose stricter culling rates or longer dry periods.
Whilst a hardship payment for dairy farmers is still being debated, this would only ever be available for a minority. The driver behind this is to prevent up to 4% of the national herd being culled and the implications that this could have on the supply of milk in the Autumn.
Kathy Harris
May 2020
More News